As company work culture is rapidly changing from on-site to working from home, a lot of us, as you can assume, are finding ourselves spending a lot more time at home.
That's why Outon, a maker of stylish, high-quality home lighting solutions, created the new S1 Smart Torchiere Floor Lamp to light up your world. This unique, minimalist-designed floor lamp simultaneously serves as a traditional room light and as a color-changing mood lighting system.
The new S1 Smart Torchiere Floor Lamp is perfect for any activity, room, or mood - with it's uniquely integrated 16-million enhanced RBGICWW lighting strip built into the lamp's pole, you can seamlessly transition from a light setting that's perfect for movie-watching or reading a book to a full-on dance party! And with music-sync capabilities, you can make sure the party never stops.
Outon truly puts the smart in smart lamps. Not only does the S1 Smart Torchiere Floor Lamp come with a remote control that can be used from 30 feet away, but it can also be operated through an app for even more convenience. With the help of the app you can gain additional features such as a self-timer, on/off scheduling, and custom scenes that can put on a light-show for you and your friends. And if your hands are full or you simply don't want to use the remote control or smart app you can control the S1 through Alexa and Google Home for an even more seamless experience.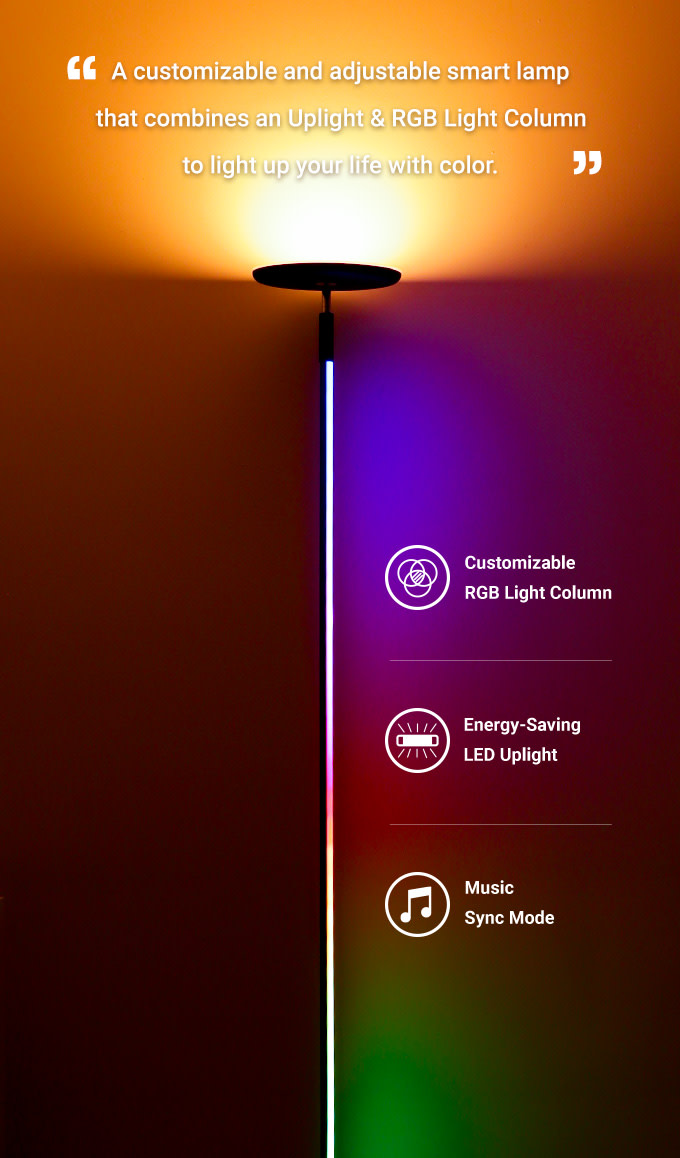 While maintaining a modern design to fit any household aesthetic, the S1 also offers a sense of personality with its 16-million possible colors to choose from. Maybe your favorite color is blue, but not a traditional blue, no your favorite shade of blue is Byzantine Blue. With the S1, you don't have to worry about missing out on your favorite oddly specific colors because there are 16 million to choose from!
The best part about it all? The S1 Smart Torchiere Floor Lamp actually saves you energy compared to other leading brands' lamps and it is environmentally friendly throughout the course of its 50,000+ hour lifespan.
So if you're looking to enhance your living experience at home, try out the new S1 Smart Torchiere Floor Lamp from Outon. It makes everyday activities a little more fun with its added ambiance.
The Outon S1 will hit the popular crowdfunding site Indiegogo on January 10, 2023, with Super Early Bird pricing set at $89. MSRP will be $139 per unit.