For those of you with pets who are starting to make your way back to the office, it is perfectly natural for both you and your pet to experience a little bit of separation anxiety. You've been home together for the last couple of years and have become practically inseparable.
Lucky for you, GULIGULI understands precisely how you feel and has developed a robot companion for you and your pet to be together when you're not together.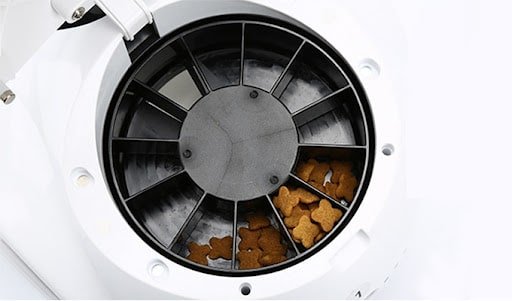 The Smart Companion Robot is one of the latest innovations to hit the smart pet products market to help address the stresses of having to leave your pet alone.
Equipped with a 1080P full HD camera with a phone app, night vision, and 2-way audio, the Smart Companion Robot makes it easy to check in on your pet at a moment's notice.
The 2-way audio is especially great, so your pet can familiarize itself with the Smart Companion Robot by hearing your voice, so you can calm them down when they are feeling especially anxious or just to tell them how much of a good boy or girl they are.
The Smart Companion Robot by GULIGULI also works as a treat dispenser with 12 separate cartridges to last throughout the course of a day. With one tap on the phone app, you can dispense a predetermined amount of treats of your choice for your furry friend.
For those pet parents with cats, the Smart Companion Robot has a built-in laser to keep your cat entertained and moving around. And for those pet parents with bigger dogs, you don't need to worry about them damaging or flipping over the Smart Companion Robot because its shell was designed to be chew-proof, and the wheels enlarged to handle being tipped over as well as easily maneuver over different surfaces such as floor types or towels and t-shirts laying on the ground.
The app itself is extremely user-friendly and even lets you snap photos or record videos of your pets too. If you want to share how cute your pet is with your family and friends, all you need to do is send them an invitation in the GULIGULI app, and they can watch live through the pet camera wherever they are on their phone. Never leave your pets side again with the Smart Companion Robot!